Cloud services vs Data Center services
You can enjoy tremendous scale, a lower cost of ownership, and lower IT costs by consolidating your IT infrastructure, operations, storage and management with Spiderlink Data Center and cloud services
Clouds are off-premise computer systems that store data on the Internet. Data Centers are on-premise systems that store data on a company's local network. Data Center demands will also rise as the number of Internet of Things (IoT) applications increases, such as smart cars, smart cities, and connected health devices. A cloud data centre is a type of data centre that is highly virtualized, standardized, automated, and secure compared to a traditional data centre. When compared to traditional data centre hosting, a cloud-based server provides increased performance, higher capacity, and easier management. Virtualization plays a large role in the consolidation of hardware and software, the automation of processes, and the integration of security into Cloud Hosting Services in India. The top growth areas for cloud services in India are expected to be enterprise resource planning (ERP), collaboration, and analytics.
Consulting & Architecting
• Project Management & consulting
• Infra Assessment
• Architecture Consulting
• Technology evaluation Services
Data Centre Build Services
• Engineering Design & Floor Planning
• BMS ,Power, Cooling & Rack layout
• Installation & Integration
• Test & DC activation
Infrastructure Consolidation & Virtualization
• Server, Storage Consolidation and Virtualization
• Backup Transformation
• Data Management Services
Datacenter Migration • Migration Consulting
• Risk Analysis
• Project Management
• Migration Methodology
Data Recovery Implementation
• Technical Assessment
• DR Design
• Implementation
• Test & DR Drill
Cloud services vs Data Center services
We provide Integrated IT solutions for the SMB market & Government Sector through Spiderlink. We provide scalable, flexible, and reliable IT infrastructure design, build, run, and manage services for organizations. Using our suite of services, we reduce infrastructure costs for our customers and enable them to focus on strategic initiatives and business transformations.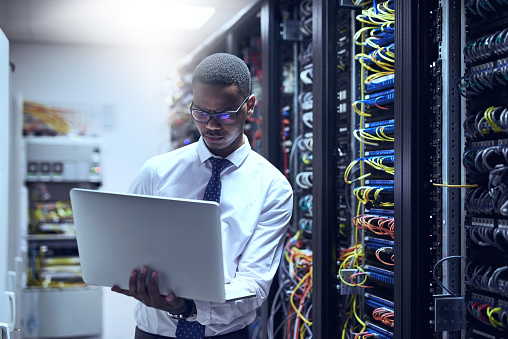 IT Infrastructure Solutions
Server, Storage & Backup Solutions
Network Security Solutions
LAN/WAN Setup
Cloud Solutions
Wi-Fi Solutions
CCTV Surveillance Solution
Desktop/Laptop Supply/Services