Connecting You With the Digital World
Spiderlink Group incorporated by team of young technocrats,as an Internet Solution Provider our main focus is in providing Internet connectivity and developing customized Internet solutions for companies and organisations;incorporating cost effective Internet technologies to help companies gain a competitive edge in both local and global markets.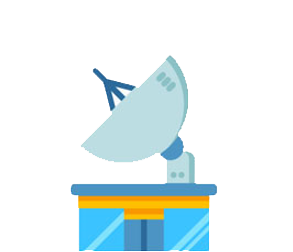 Internet & wifi
An entire service set comprises all the devices associated with one Wi-Fi network. It features a U.FL-RSMA pigtail and R52 mini PCI Wi-Fi card.
Security & networking
It encompasses both hardware and software. Network security manages network access. By stopping threats from entering or spreading onto your network, it targets a variety of threats.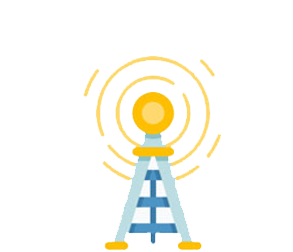 IP telephony & dialer
Voice over IP phones uses IP networks instead of public switched telephone networks (PSTNs) for placing and transmitting telephone calls.
Web hosting &Cloud solution
Accessible via the internet and another provider's shared cloud computing infrastructure, on-demand services, computer networks, storage, or applications.
SEO & Digital Platform
For more visitors, leads, and potential customers through organic search engine results for keywords relevant to your company. Its power lies in its ability to provide a broad base for all your other online marketing efforts.
Co-Location server space
As well as providing customers with space in a data centre to install their equipment, a colocation provider will also provide power, bandwidth, IP addresses, and cooling systems necessary for their server to be successful.
We believe in being readily accessible to our clients, ensuring that our contact center support is available whenever they need us.
We embrace change and adapt to evolving customer needs, technologies, and market trends to provide innovative and flexible solutions.
We strive to understand and respect the diverse preferences, cultures, and backgrounds of our clients and their customers, creating an inclusive and accepting environment.
We believe that quality contact center support should be accessible to businesses of all sizes, offering competitive pricing and cost-effective solutions without compromising on excellence.
Being the backbone of the internet, allowing people to connect to the digital world, stream movies and music, work from home, and communicate with people all over the world.

Director, eCare SofTech Pvt. Ltd., Jaipur
Lal Chand Kumawat
I would like to tell everyone my review about Spiderlink. I have been using Spiderlink Networks for 8 months and the speeds have been. amazing even during the rains. It is good that they have taken so much care that there is no downtime in speeds ever. Thank you folks.
Rakesh Kumar
Hello all, I want to share with you my experience with Spiderlink. Because of the monsoon season, my internet connection was interrupted occasionally. In order to get this resolved, I'd called Spiderlink customer care and they sent their professionals that day itself, even in the heavy rains.
Banwari Lal Kumawat
This is my personal Spiderlink review which I would like to talk about. I have been using this broadband connection for quite some time. I have not faced any issues and would like to acknowledge it and | really appreciate their quality of services. There is never any slow time in the connection. I love that!
Ready to Work Together? Build a project with us!
Frequently Asked Questions